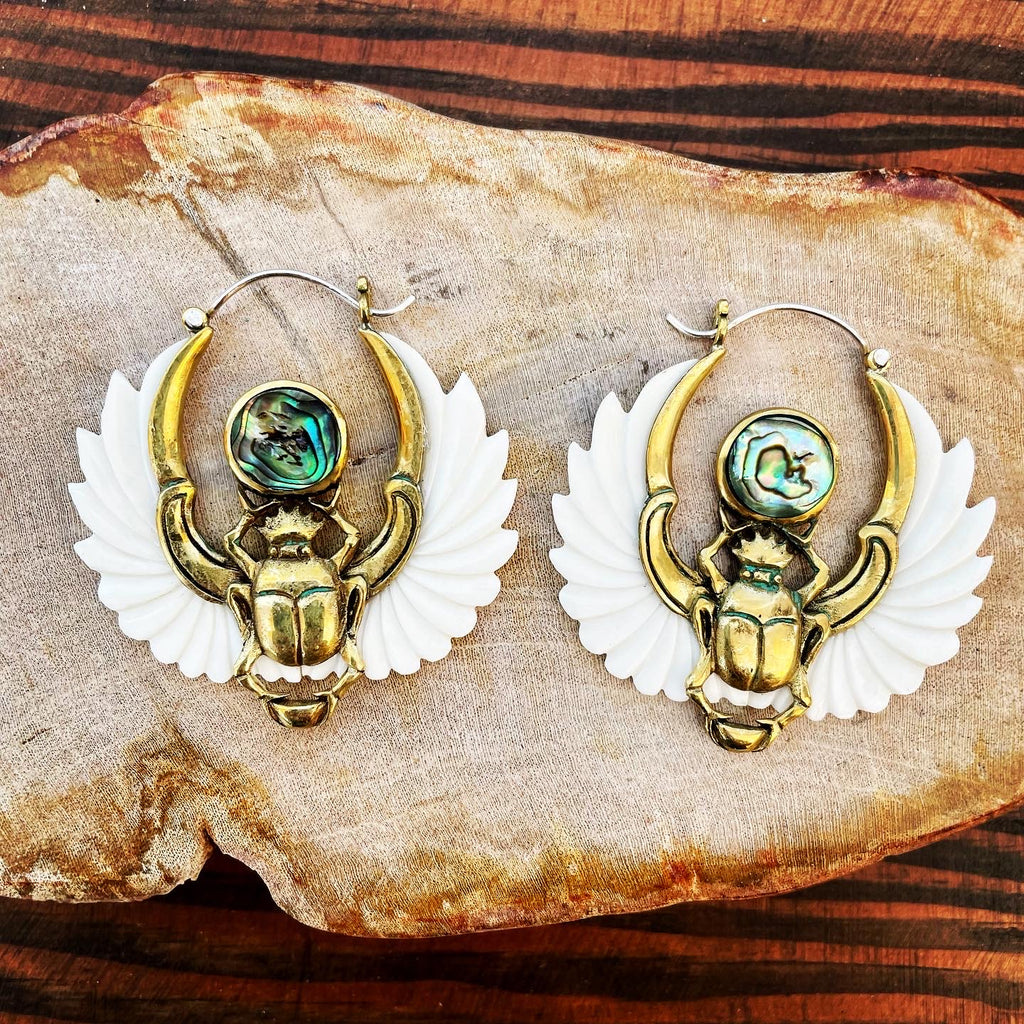 ESB-253

:

Royal Scarabs - Bone
Hand Carved Bone Earrings
Large 2" in diameter
Intricately carved from salvaged water buffalo bone
Inlaid in brass with abalone shell.
Abalone shell inlay on one side, brass on the other.
Inlaid in brass with a brass post these earrings are hand carved from bone. The salvaged bone used to hand-carve these earrings comes from a domesticated water buffalo used for cultivation and food. To minimize waste, they are respectfully utilized for this form of art and income. The white colored bone has a vibrant polished shine, is light in weight and very durable. Due to the natural characteristics of the material slight variations in color may occur. The 18ga brass posts fit standard sized pierced ears and will come with a pair of earring backings.
Other products you may like